Advanced Weight Loss Surgery in Maryland
Bariatric Surgery in 3 Steps
1
Are you eligible for bariatric surgery?
If you have a Body Mass Index (BMI) ≥ 40 or are more than 100 pounds overweight you could be a candidate for bariatric surgery.
Start Your Journey Now!
Do You Qualify For Weight Loss Surgery? Find Out Below!
Many people question whether weight loss surgery is right for them. Weight loss surgery is a big commitment with lifelong effects, and we want to make sure that you understand whether or not it's right for you before you commit.
 
Weight loss surgery is recommended for people who:
 
Have a BMI over 40, or are more than 100 pounds overweight as determined by their doctor; OR
Have a BMI of over 35 AND have at least two obesity-related illnesses such as:

Type 2 diabetes
Sleep apnea
Hypertension
Hyperlipidemia
Severe arthritis
Fatty liver
Coronary artery disease

Have tried to lose weight in the past with diet and exercise with no success, AND;
Have a history of chronic obesity
 
Studies published in the Journal of the American Medical Association (JAMA) and other medical journals have indicated that bariatric surgeries are the most effective methods for rapid weight loss and sustaining a healthy weight. This is because bariatric procedures cause weight loss through restrictive and malabsorptive means.
 
In other words, bariatric procedures reduce the amount of food that a patient can consume in one sitting, and they also limit the amount of calories that can be absorbed and used by the body. The result is caloric restriction, reduced appetite, and the correction of overeating behaviors.
 
Dr. Andrew Averbach, Dr. Isam Hamdallah and their surgical team are experts in the field of bariatric surgery and have performed thousands of bariatric surgical procedures for patients who wish to lose large amounts of weight.
 
They typically recommend one of two procedures for bariatric patients: the Roux-en-Y gastric bypass, and the sleeve gastrectomy (also known as the gastric sleeve). These procedures are reliable, effective, and have been proven to help patients lose over 50% of their excess weight in less than a year.
 
Our results come not just from our surgical expertise, but our comprehensive weight loss program that addresses both the physiological and psychological aspects of rapid weight loss in chronically obese patients.
 
Do you qualify for bariatric surgery? Calculate your BMI below!

BMI Categories:
| BMI | CLASSIFICATION | HEALTH RISK |
| --- | --- | --- |
| Under 18.5 | Underweight | Minimal |
| 18.5 – 24.9 | Normal Weight | Minimal |
| 25 – 29.9 | Overweight | Increased |
| 30 – 34.9 | Obese | High |
| 35 – 39.9 | Severly Obese | Very High |
| 40 and Over | Morbidly Obese | Extremely High |
| 50 and Over | Mega Obese | Extremely High |
| 60 and Over | Mega-Mega Obese | Extremely High |
Our Bariatric Specialists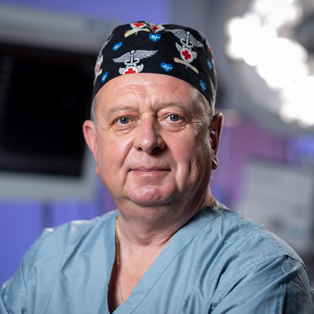 A native of Moscow, Russia, Dr. Andrew Averbach is a board certified general and bariatric surgeon with more than 30 years of experience. Dr. Averbach has performed more than 3,500 weight loss procedures since 2002, and they have been safe, effective, and helped people change their lives and transform their lives for good.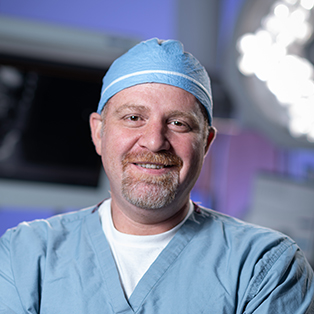 Dr. Isam Hamdallah earned his medical degree at the Jordan University of Science and Technology (JUST) School of Medicine in 2000. A native of Amman, Jordan, he continued his education and training as a surgical resident in various rotations in the United Kingdom.
Maryland Bariatrics & Laparoscopic Surgeons Find Out More About Bariatric Surgery
Frequently Asked Questions about Bariatric Surgery
How long do I need to take off work for bariatric surgery?

This will depend entirely on the type of work you do and the results of the surgery. Most patients who work jobs that involve minimal movement and minimal manual labor can usually return to work in two weeks. However, patients who do perform manual labor or have jobs that require a great deal of movement may need to take more time off work (up to four weeks).
When can I start exercising again after bariatric surgery?
Exercise is an important part of any weight loss regimen, and this includes weight loss induced by bariatric surgery. We recommend patients start walking as soon as they're comfortably able to, however exercise will need to be limited to brisk walks and exercise biking on low settings. Patients can start swimming as soon as the surgeon has assessed that the wounds have healed. Distance running and weight training should be held off until at least four weeks after surgery, and even then should be held off until the patient gets the doctor's approval.
Will I have to take vitamins or supplements after surgery? Does my insurance pay for vitamins and supplements?
Patients will be asked to take a multivitamin, which includes both vitamin and mineral supplements. Patients are also asked to take protein supplements in order to meet protein goals. Insurance typically will not cover supplement costs, however you can elect to pay for them out of a Flex or HAS medical account. Flex and HAS medical accounts are accounts taken from your pre-tax income that can be used to pay for medical expenses.
Will I have to diet or exercise after the procedure?
The answer is yes. After surgery, you will be put on a highly restrictive post-op diet, which slowly reintroduces foods as it becomes safe for your body to digest them. After the post-op diet, you will be given support in order to help you eat the right foods. Although surgery makes it hard to overeat while reducing the body's ability to absorb calories, there is a risk that the patient will fall back into old behaviors. For this reason, we provide support including a monthly in-person support group, online support, and help from dietitians who are knowledgeable about the nutritional needs of bariatric surgery patients.
 
An exercise regimen is highly recommended, and patients who exercise are much more likely to be satisfied with their results.
In Affiliation with Saint Agnes Healthcare

For more than 150 years, Saint Agnes Hospital has been dedicated to the art of healing by providing exceptional care to the greater Baltimore area. Built on a strong foundation of excellent medical care and compassion, Saint Agnes is committed to providing the best care for our patients for many years to come.