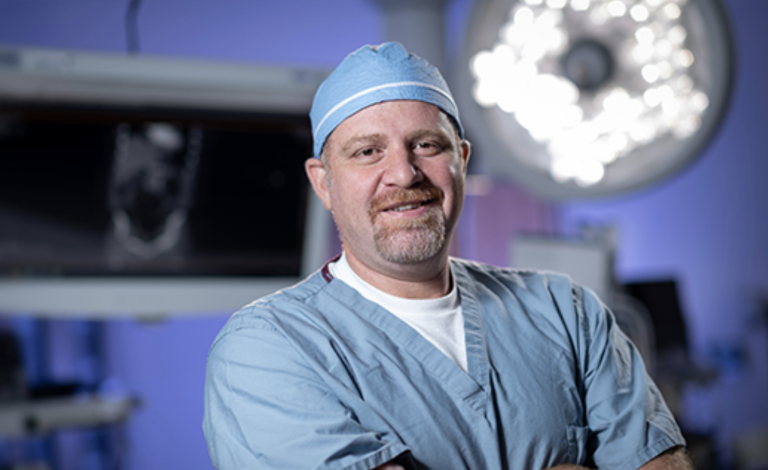 Dr. Isam Hamdallah earned his medical degree at the Jordan University of Science and Technology (JUST) School of Medicine in 2000. A native of Amman, Jordan, he continued his education and training as a surgical resident in various rotations in the United Kingdom before completing a general surgery residency at Ascension Saint Agnes Hospital in 2010, when he was named General Surgery Chief Resident.
Dr. Hamdallah received fellowship training in Minimally Invasive and Bariatric Surgery at the University of California, Davis, in 2011. He is board-certified by the American Board of Surgery as well as the Jordan Board of Surgery and is a fellow of the American College of Surgeons and a member of the Royal College of Surgeons in Edinburgh, UK, and the General Medical Council of London, UK.
Dr. Hamdallah has been practicing as a bariatric, minimally invasive, and general surgeon in Baltimore since 2011, performing a variety of minimally invasive procedures, including lap hernia repairs, reflux surgeries, and bariatric procedures. He is also active as a clinical educator, teaching surgical residents at Ascension Saint Agnes, and previously instructed Howard University residents at Northwest Hospital. He is proud of the volunteer work he has done for Operation SMILE in Jordan, as well as laparoscopic procedures for those in need in Jordan.
Personal Statement
I chose Bariatric Surgery because the overall impact on the patient's life is remarkable and wonderful. Patients present in the office with their own personal stories of lifelong struggles with obesity and the multiple diseases that come along with it, such as diabetes, hypertension, and sleep apnea. Then we embark on a wonderful journey together, starting with education, lifestyle modification, and then the operation itself, which is very enjoyable to perform technically. Following that, we see a miraculous transformation with the patient becoming healthier, losing weight, and in most cases resolving a lot of their accompanying diseases. To be part of the journey and to perform the surgery is a personally rewarding experience, every time.
Ready to take the first step to weight loss?